Evernote Web Clipper for Safari on Windows
The
Evernote
Web Clipper is available for Safari on a Microsoft Windows system from
here
. Once you've installed it, you will see the Evernote elephant head icon at the top left of the Safari browser window, slightly to the right of the buttons that allow you to move forward and backward in the tab history.

To login to Evernote, click on that icon and hold the button down until the login window appears.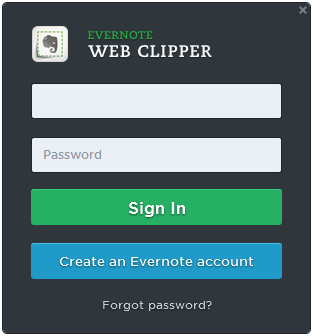 Once you've logged in, you can click on the button again to save web pages as an article, simplified article, full page, bookmark, or screenshot.