Installing Wireshark on Mac OS X El Capitan
Wireshark is free and open-source software that provides packet capture and analysis capabilities. The software is available for Mac OS X/MacOS systems. An Apple Disk Image .dmg file can be downloaded from Download Wireshark. After downloading the .dmg file, double-click on it to open it. Inside the .dmg file you will see a .pkg file and a Read me first.rtf file.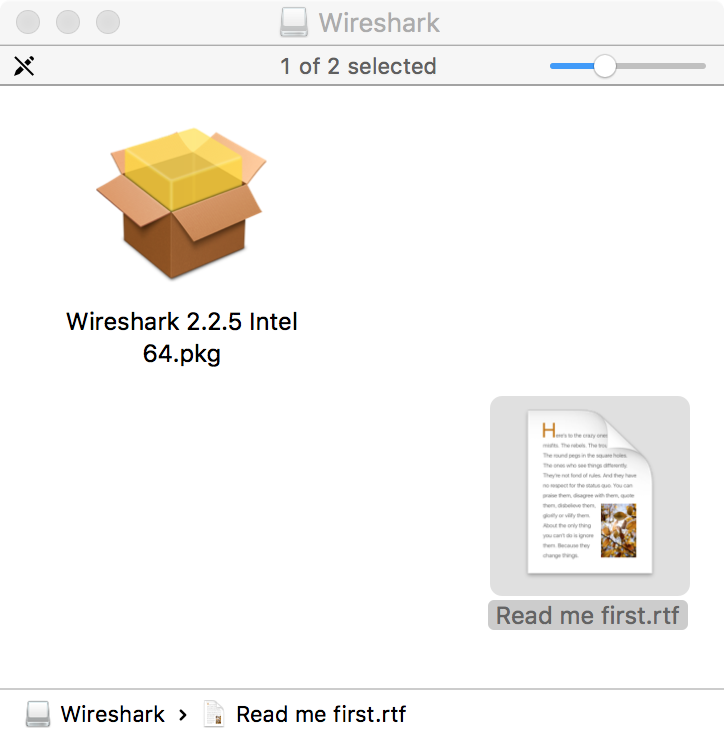 Double-click on the .pkg file to start the installation.
[ More Info ]