Restoring home and start pages in Chrome after Installing Yahoo Messenger
After my wife installed the Yahoo Messenger Suite so that she could chat with a friend using it, on opening the Google Chrome browser, the Yahoo Search - Web Search page would appear. She didn't want that; she wanted to have google.com as her home page and to have a tab open to that when she started the browser as had occurred prior the the installation of the Yahoo Messenger software. She said she had chosen not to install the Yahoo toolbar and not to have it make such changes when she installed the software, so was irked to find her home page was "hijacked" to be a Yahoo search page.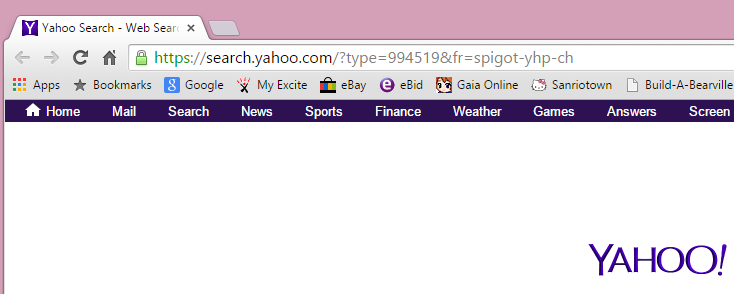 To reset her hompepage, I clicked on the 3 horizontal bars at the top right of the Chrome window and selected Settings to get to the browser's settings. I then checked the Show Home button check box and clicked on Change. I put https://www.google.com in the Open this page field and clicked on OK.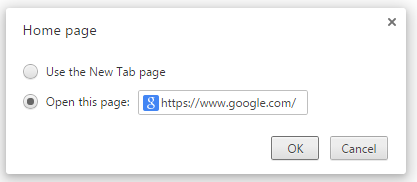 I could then click on the home button, which is a icon of a house next to the page refresh button, at the top, left-hand corner of the Chrome window and go to https://www.google.com immediately, but still when I opened Chrome, the page that was shown was the Yahoo Search page, which is not what she wanted; she wanted to see her original Google search page.
To fix the "Yahoo hijack" of the default home page that occurred when she installed Yahoo Messenger, I went to the Chrome settings again. Above the Show Home button section is a On startup section.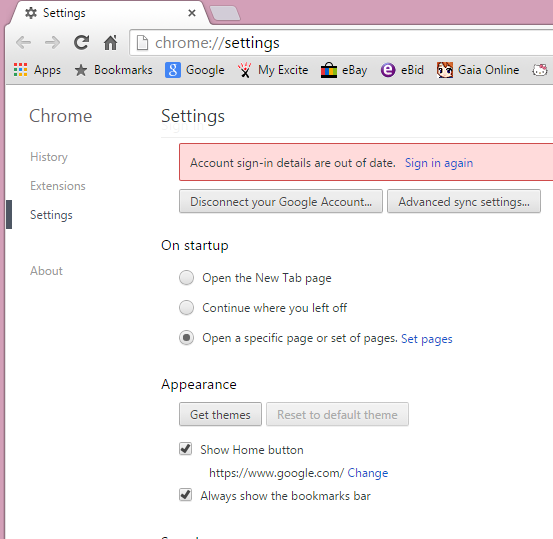 Under On startup, click on Set pages next to "Open a specific page or set of pages".

Click on the "Yahoo Search - Web Search" entry to select it, then click on the "X" that appears to the right of it to delete it.

Then type the page you want to be the default home page when you open the Chrome browser in the Add a new page field, e.g., for her I put in https://www.google.com. You can add additional pages if you like that will open in tabs when you start the browser. Click on OK when finished.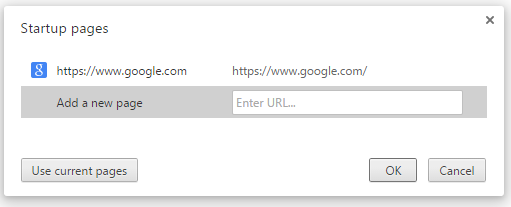 Created: Saturday July 11, 2015