Installing GIMP on OS X
To install the GNU Image Manipulation Program (GIMP) on OS X systems, take the following steps:
Download the GIMP installation file from GIMP - Downloads. The file is an Apple Disk Image .dmg file.
Double-click on the downloaded file to start the installation process.

When the GIMP installation window opens, you will see "GIMP.app" in the window that opens. Click on "GIMP.app" and drag it over into a Finder window with the Applications folder displayed to complete the installation of the GIMP application into that folder.




If you then double-click on the GIMP.app icon you will see in the Applications directory, you will see the message below:
"GIMP.app" can't be opened because it is from an unidentified developer.

Your security preferences allow installation of only apps from the MAC App Store and identified developers.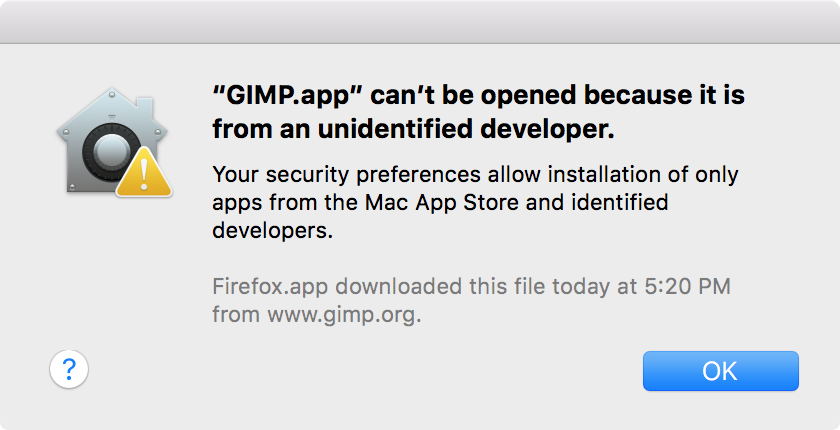 If you click on on OK the window will close. To open and run the program, hold down the control key on the keyboard while clicking on GIMP.app. You will then see a menu of options appear; select Open.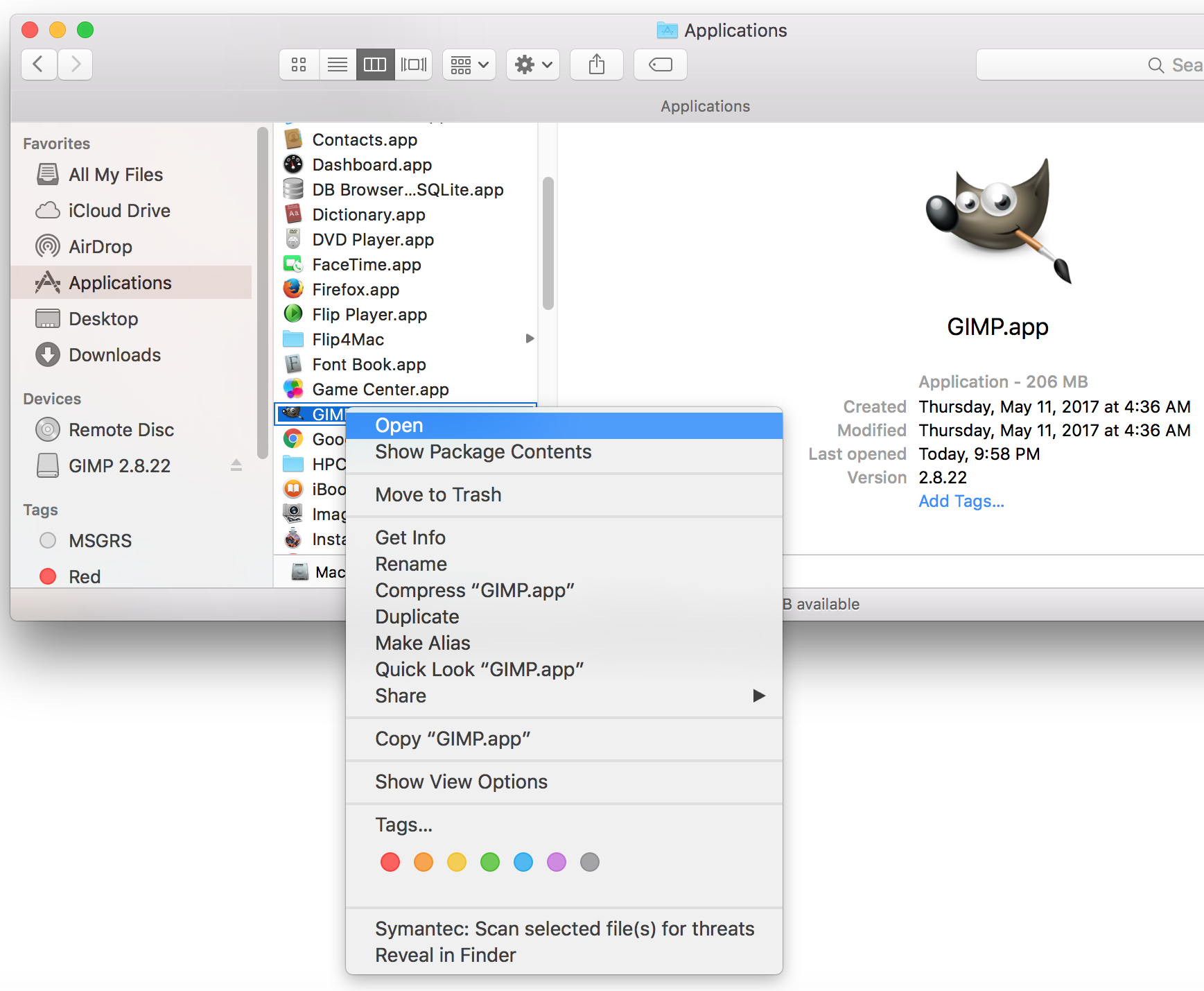 You will then see another message stating the program is from an unidentified developer, but this time you will be asked "Are you sure you want to open it?" You will also see the statement 'Opening "GIMP.app" will always allow it to run on this Mac.' Click on Open to open the application. You won't see this window when opening the application in the future.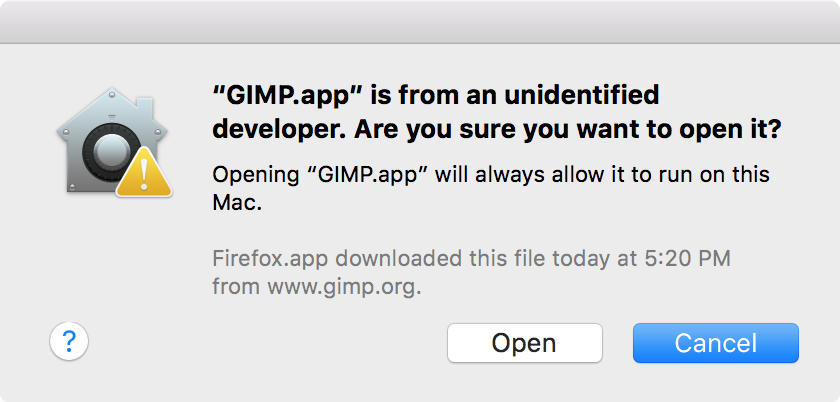 When the program is opening, you may see the message below:
Looking for data files
Fonts (this may take a while)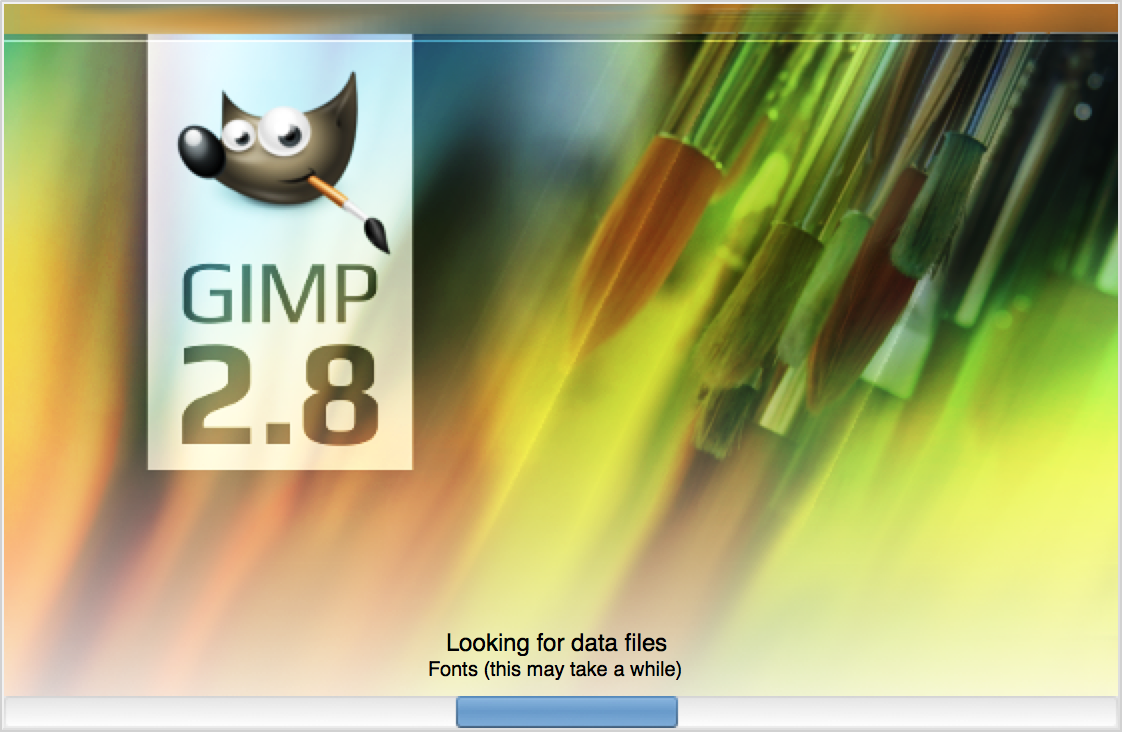 Be patient, the process may take a few minutes. When the program opens, you can edit an existimg image file by clicking on File then Open and then browsing to the location of the file you wish to edit.
Related articles: