Email Stuck in SMTP Queues on Exchange Server
A user reported email that she sent to a mailing list did not reach that mailing list. Her email is processed by Microsoft Exchange 6.5 running on a Windows Small Business Server (SBS) 2003 server. When I opened the Exchange System Manager and checked the Exchange server queues under Servers, <my_server_name>, Queues, I saw several "Small Business SMTP connector" queues with messages queued in them.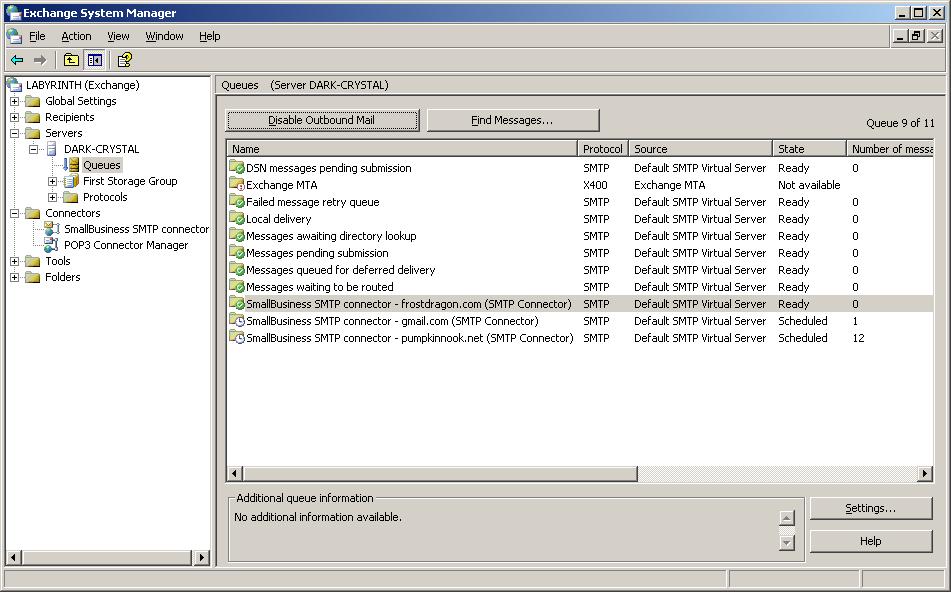 You can get details on al the messages stuck in the queue by double-clicking on the queue and then clicking on the Find Now button.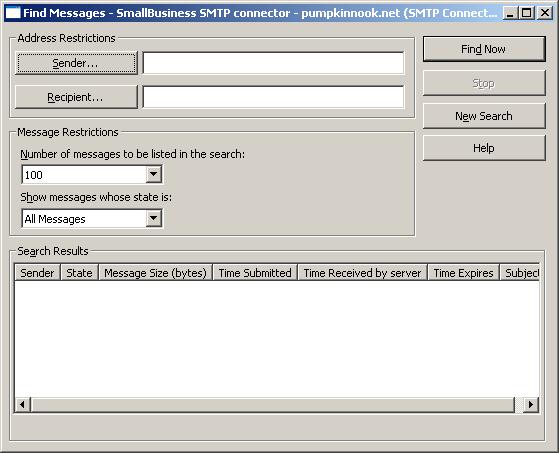 I right-clicked on one of the queues and chose Force Connection. The message stuck in that queue went out.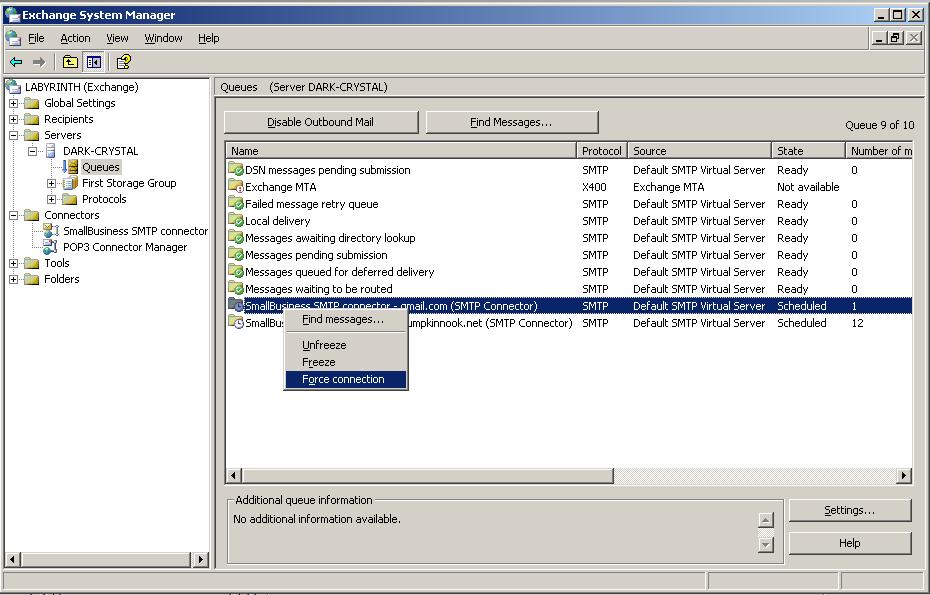 I then did the same thing for the messages in the other queue with stuck messages.