Safari Can't Install Evernote Extension
After downloading the Evernote Web Clipper extension from Evernote's website at GET WEB CLIPPER FOR SAFARI, I tried to install it for Safari 9.1.1 (10601.6.17) on a MacBook Pro laptop running OS X Yosemite (10.10.5), but I encountered the error message below when I double-clicked on the downloaded Evernote.6.8.1.safariextz file.
Safari can't install this extension

An error occurred while installing the extension "Evernote Web Clipper".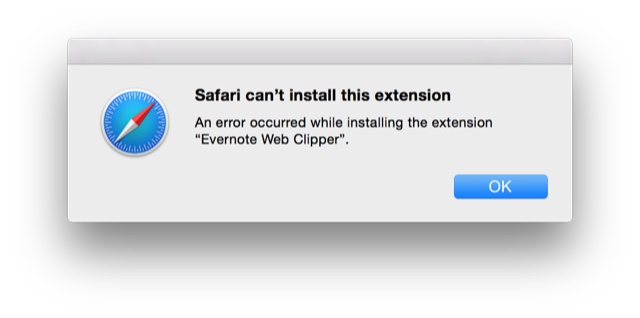 I tried several times with the same results. I redownloaded the file from Evernote's website twice more just to eliminate the possibility of file corruption during the download process, but the results remained the same each time. I then tried clicking on Safari from Safari's menu and selecting Preferences, then Extensions, which showed that there were no extensions installed.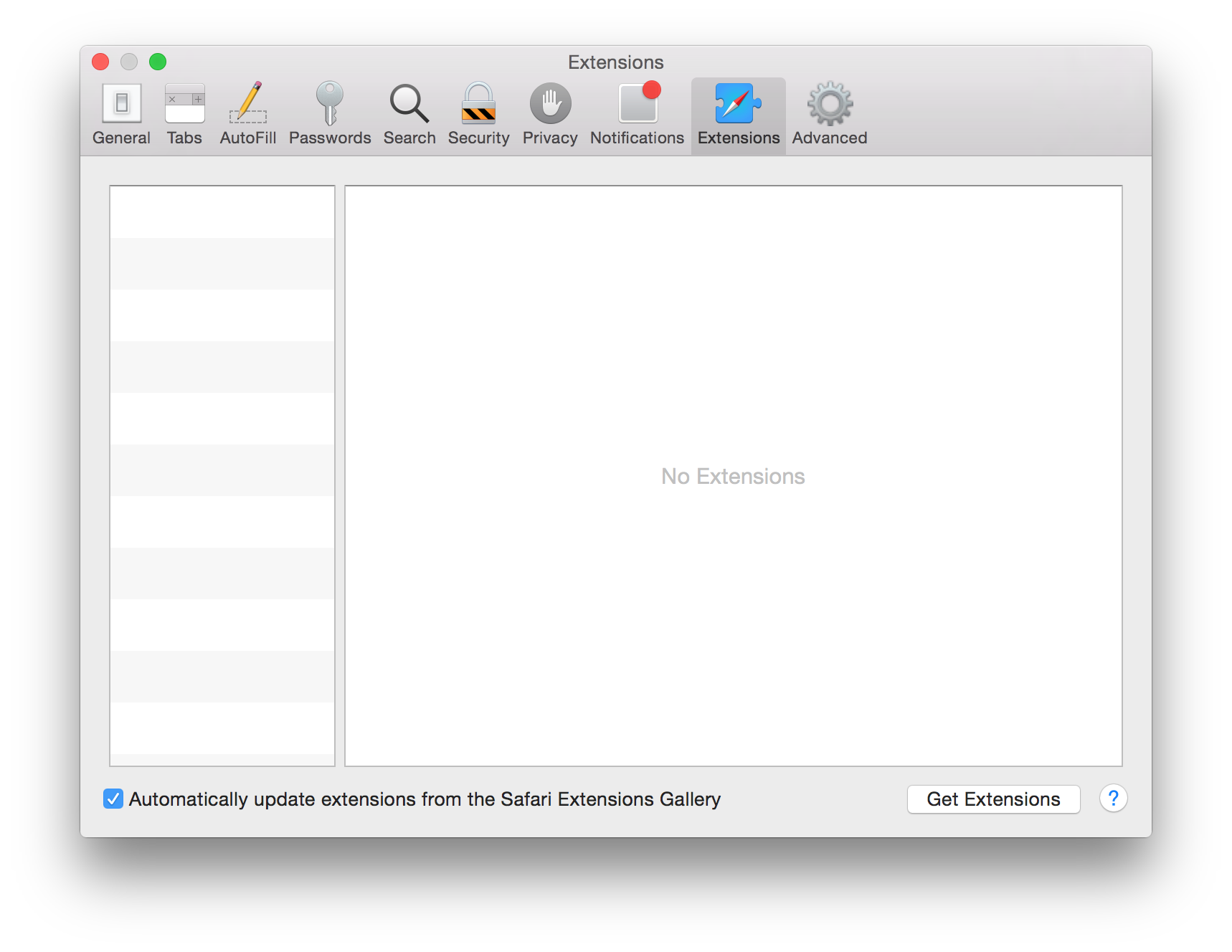 I clicked on the Get Extensions button on that window, which opened a tab in the Safari web browser where I could click on a link and get to a point where I could log into my Evernote account. I tried installing again while logged in, though I didn't expect that to make a difference; the results remained the same.
To ensure there was no general problem installing extensions, I installed the Instapaper extension from https://safari-extensions.apple.com; I was able to click on the install link and install it without any problems.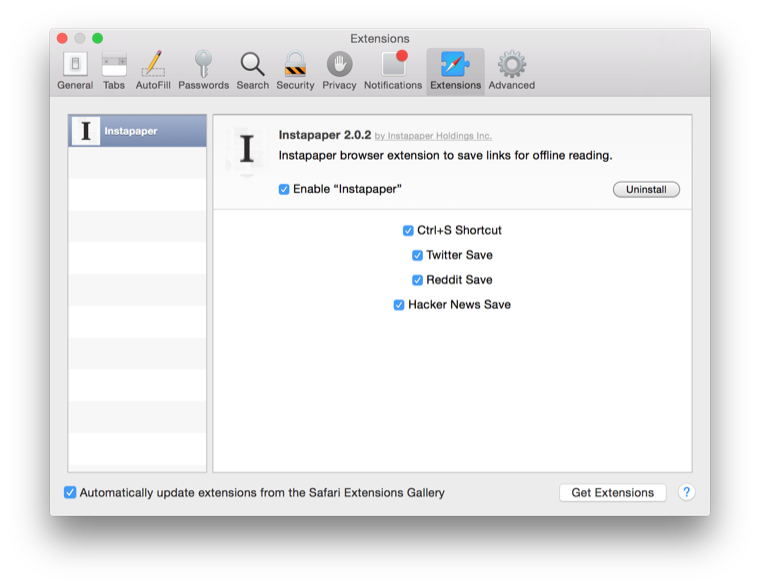 Then I noticed that the Safari Extensions page for the Evernote Web Clipper at Apple's Safari Extensions site was showing that the Evernote Web Clipper was already installed, though it wasn't showing when I viewed the installed extensions from within Safari by clicking on Safari, selecting Preferences, and then clicking on the Extensions tab; only Instapaper appeared as an extension.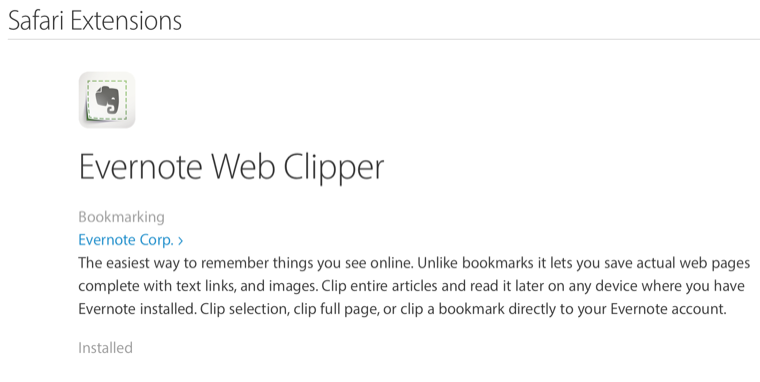 And, though I hadn't noticed it before, I saw that there was an Evernote button beside an Instapaper button to the left of the browser address bar at the top of the Safari window, though nothing appeared to happen when I clicked on either of them.

I closed and reopened Safari and then clicked on History and chose Reopen All Windows from Last Session. I then saw that both Evernote and Instapaper appeared in the Safari Extensions list.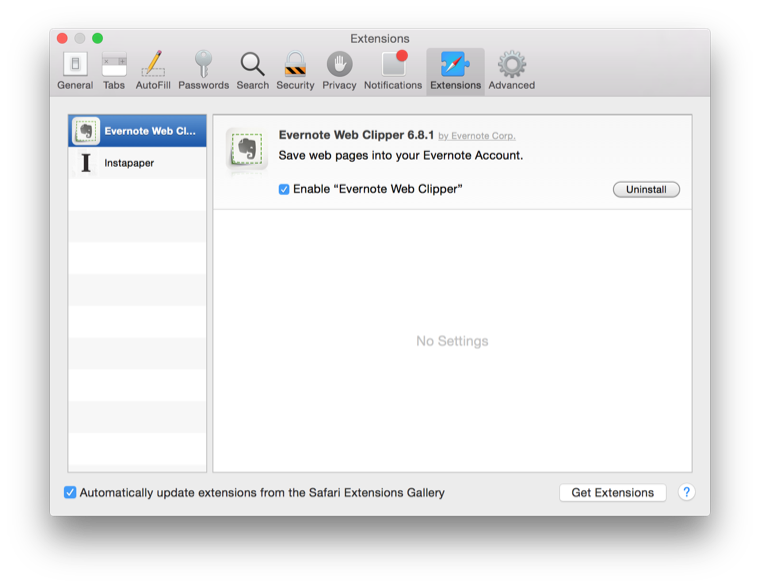 And I was able to clip web pages to Evernote and save them to Instapaper at that point.