Burning an ISO file to a disc under Windows 10
To burn an ISO image file to a disc under Windows 10 using capabilities built into the operating system, click on the .iso file in Windows File Explorer to highlight it. You will then see Disc Image Tools appear at the top of the window with Manage below it.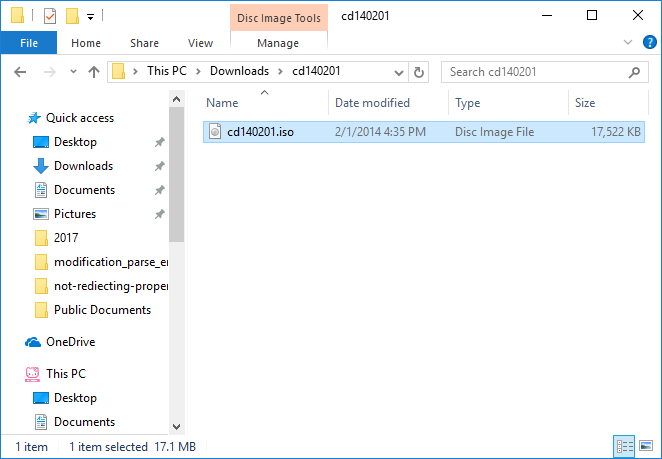 Click on Manage. You will then see options to Mount or Burn.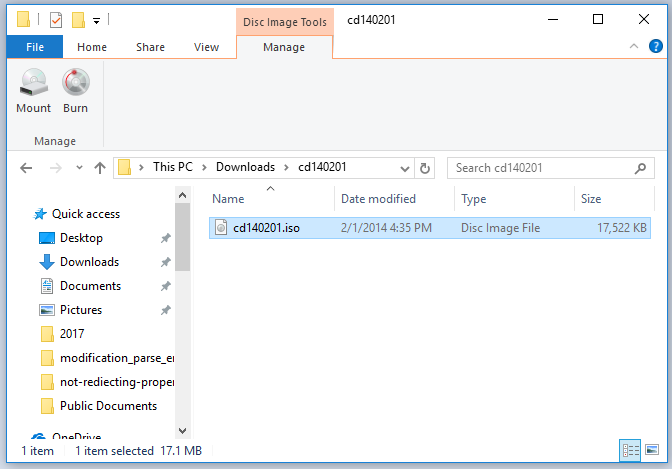 Click on Burn. A Windows Disc Image Burner window will appear where you can select the disc burner device, if there is more than one in the system. Click on the Burn button to burn the iso file to a CD or DVD.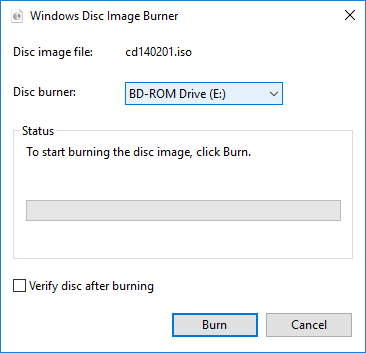 When the .iso file has been burned to a disc, you should see a "The disc image has been successfully burned to disc" message and the disc should be ejected from the drive.