Disney Princess Figural Keyrings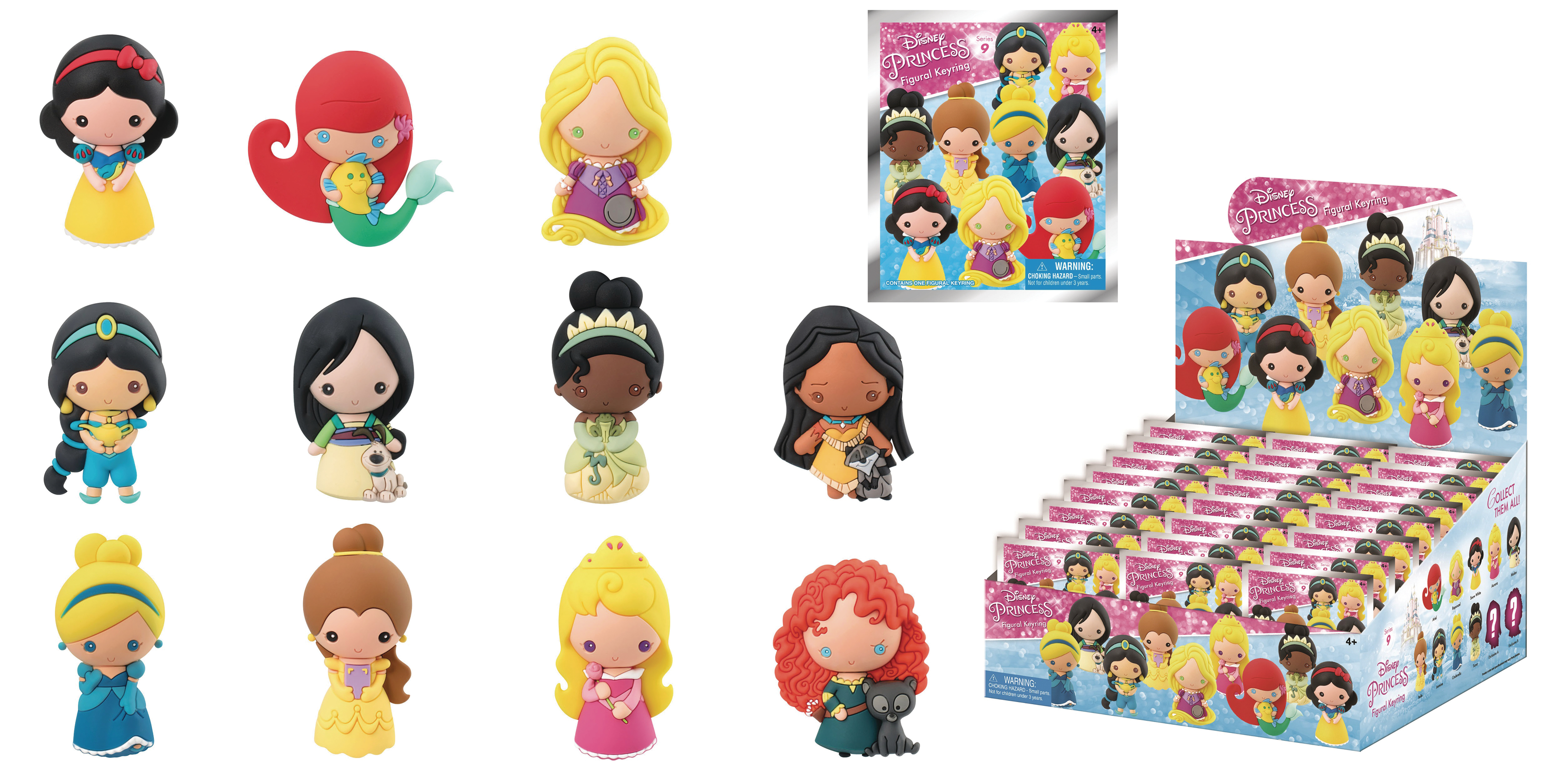 A Disney Princess Figural Keyring package contains one of the following 9 Disney princesses, plus there is a mystery "Exclusive A" and "Exclusive B" keyring - those are Pochahontas (Exclusive A) and Merida (Exclusive B), the princess of the of the clan Dunbroch from the 2012 Disney movie, Brave - bringing the total number of figures to eleven. The figures are as follows:
Ariel with Flounder
Aurora with rose
Belle with book
Cinderella with shoes
Jasmine with lamp
Merida with bear
Mulan with little brother
Pochahontas with Meeko
Rapunzel with pan
Snow White with bird
Tiana with frog
The figures are made in China by Monogram International, Inc. for Disney. Mongram's webpage for the figures is at Disney Series 9.
The bags are "blind bags", i.e., you don't know which figure is in the bag until opening it, though you may be able to use the Universal Product Code (UPC) on the bag to identify the figure, if you know the mapping of UPC to figure. E.g., we found a Rapunzel figure in a bag with the UPC 077764860904.
Item #86090
Disney Series 9 3D PVC Keyring