Pioneer Pet Plastic Drinking Fountain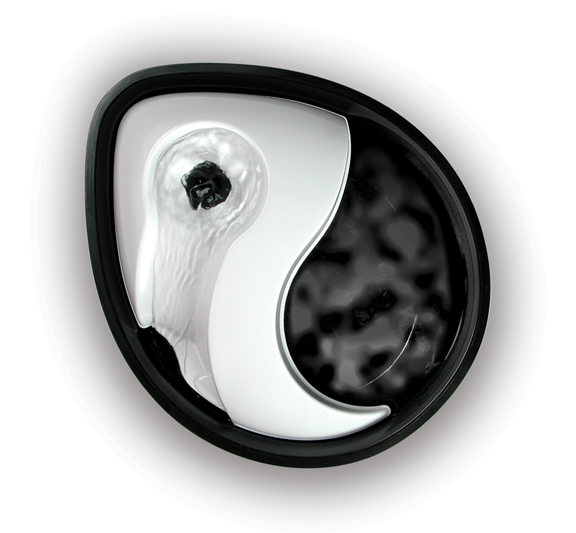 Pet fountains help your animals to drink more water keeping them healthily hyrdated because they are attracted to moving water. Our plastic drinking fountain is extremely easy to take a part and clean. It is dishwasher safe and it looks like it belongs in your kitchen.
Features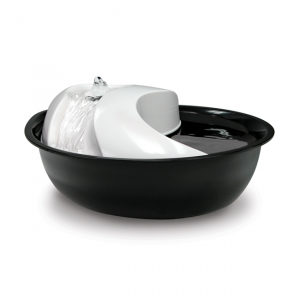 Circulating drinking water is naturally appealing to your pet
Ultra-quiet pump circulates and oxygenates water
Replaceable charcoal filter for clean and pure, healthy water; lasts for 30 days
Easy cleaning, diswasher safe
The modern raindrop shape compliments room decor
60 oz. capacity
6 feet long power cord
Continuously filters water
Water flow continuously washes the bowl for maximum cleanliness
Filters
Filters should be changed approximately every two to four weeks. For replacement filter purchase part #3003 Universal Replacement Filter (3 pack) which can be purchased online at www.pioneerpet.com or via Amazon at Pioneer Pet Replacement Filters for Plastic Fountains
Pump
A pump maintenance video is available at www.youtube.com at Pioneer Pet Raindrop Fountain Pump Maintenance 101.
Image showing pump placement
Image showing pump and filter placement from back of box
Pioneer Pet Products, LLC
N144 W5660 Pioneer Road
Cedarburg, WI 53012
(866) 317-6278
(262) 375-3351 Fax
pioneerpet.com
Made in China
Item No. 6024
UPC: 898142002248

Important Reminder
As with any electrical device, always check the power cord for damage before use.
To maintain sanitary conditions, clean unit regularly (Pioneer Pet Fountain Cleaning Kit)

Created: Thursday May 15, 2014