Changing the UltraVNC passwords
To change the password used for connectivity to a system running the UltraVNC free and open-source software that provides remote-administration/remote-desktop-software functionality for Microsoft Windows, select the icon representing UltraVNC in the system tray; it has an eye within it.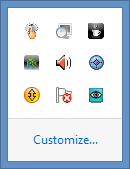 Right-click on it and select Admin Properties.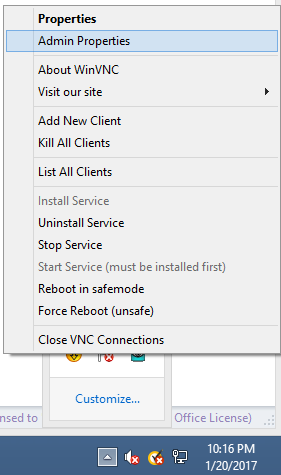 At the Admin Properties window, you can type a password in the "View-Ony Password" that can be used to allow remote users access to the system via VNC. It will only check the first 8 characters of a password.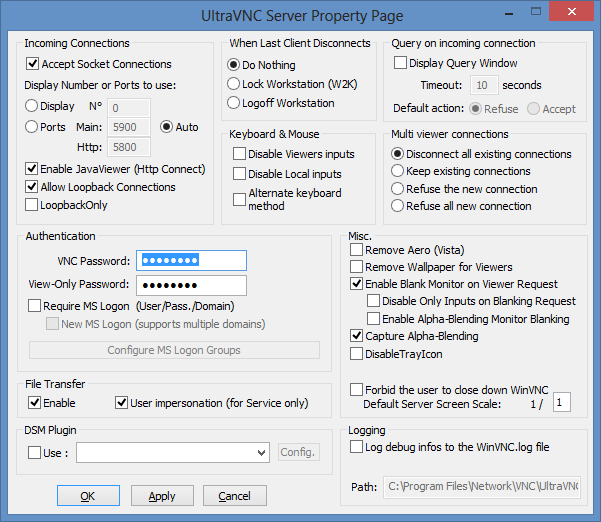 After making any password change, click on the Apply button.
Related articles:
Installing an encryption plugin for UltraVNC
Date: January 20, 2017