gVim Portable for Windows
I usually rely on gVim to edit text documents and HTML files on Microsoft Windows systems. I prefer it to Notepad, because of all of the capabilities it offers, though I think you need to familiarize yourself with its commands before being able to take advantage of those capabilities. I wanted an alternative to Notepad on a Microsoft Windows 10 system on which I didn't have administrator access to install software. I installed GNU nano, but I wanted to be able to use gVim as well. Fortunately, a portable version of the software is available from the PotableApps.com website at gVim Portable.

When you double-click on the downloaded .exe file to start the installation of the program, you will be prompted to select a language for the installer. After you select the language, the installation wizard will appear.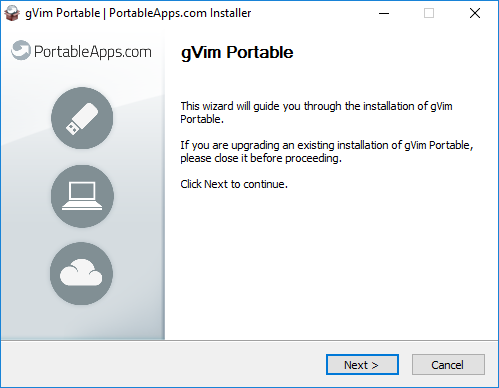 You can then select the installation location.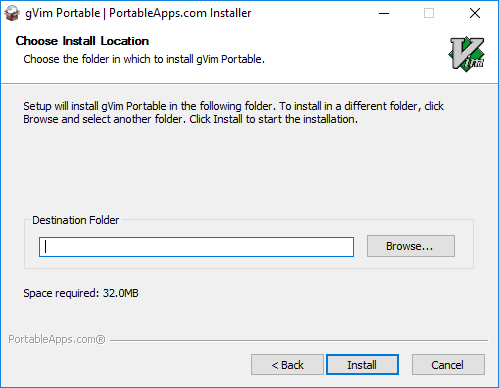 You should then see a "gVim Portable has been installed on your device" window.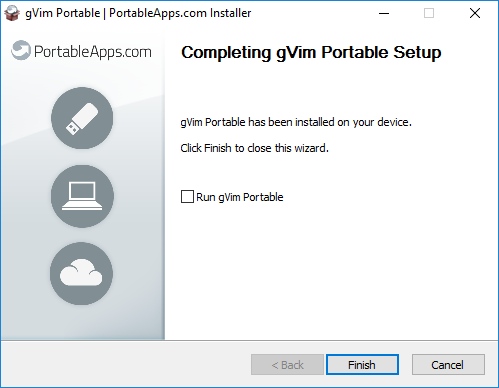 You can then run the editor by double-clicking on the gVimPortable.exe file you should find in the installation location.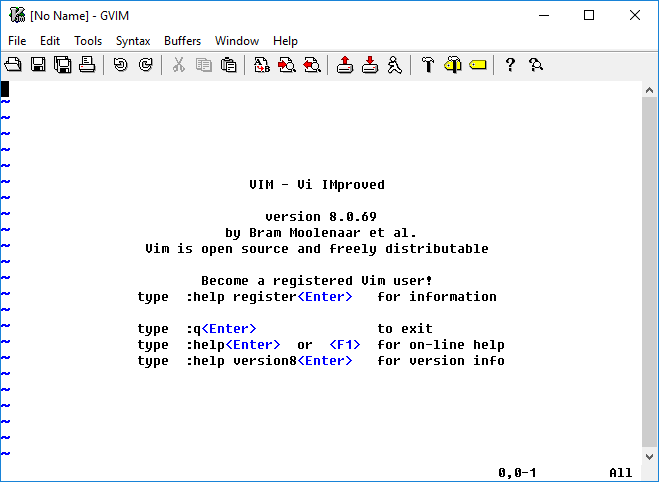 The 8.0.69 version of gVim used 31.2 MB (32,730,685 bytes) on the system on which I installed it. The Message Digest 5 (MD5) and Secure Hash Algorithms (SHA) hash codes for the gVimPorable.exe file are listed below:
| | |
| --- | --- |
| MD5 | 0574c9d5afa911c283e29fc0864e5810 |
| SHA1 | e623049266e4d9daaaec92c6336d1ea9f91d79d1 |
| SHA256 | 95a8d3c5947cea8d9d313c04cd7d36526aa7a0336e12baaf11b24e5a66eb5ce9 |
The VirusTotal analysis is at gVimPortable.exe (PDF) - noe of the 61 antivirus products used by VirusTotal reported any issues with the executable file. When I scanned the gVimPortable_8.0.069.paf.exe file used to install the portable version of gVim, no issues were reported with it either - see gVimPortable_8.0.069.paf.exe (PDF). The MD5 and SHA checksums for it are listed below:
| | |
| --- | --- |
| MD5 | 889d242c1eaf95cb0138065e6d585e97 |
| SHA1 | 0bedd8253aac52dbda9ccf64be422bf04bbad414 |
| SHA256 | bad5399786500ac0fdf12343a8b64e901278c4b497068265bd79daaeb5144936 |
Related articles: