Adding Plugins Folders to Corel PaintShop Pro X7
In Corel PaintShop Pro X7, select
File
,
Preferences
then
File Locations
. In the
File Locations
window, click on
Plug-ins
, which will show the current plug-in file folders. Click on the
Add
button and browse to the directory where plugins are located that you wish to add to PaintShop Pro. Click on
OK
once you've located the directory, then click on
OK
again to close the
File Locations
window.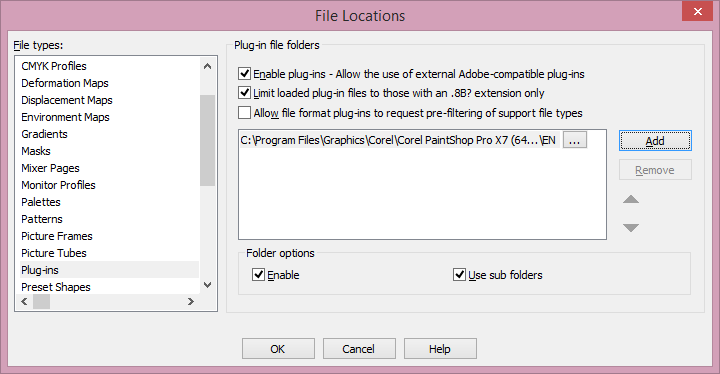 Make sure Enable is checked in the File Locations window and Use sub folders, if the plug-ins are within a subfolder of a selected folder.
To use an added plugin, click on Effects, then Plugins, then select the plugin you wish to use.