Can't Force Quit Firefox
Firefox (version 45.8.0) became unresponsive on my MacBook Pro running OS X El Capitan (10.11.6). I killed Firefox by clicking on the Apple icon at the top, left-hand corner of the page and selecting Force Quit and then selecting Firefox in the list of running applications and then clicking on the Force Quit button.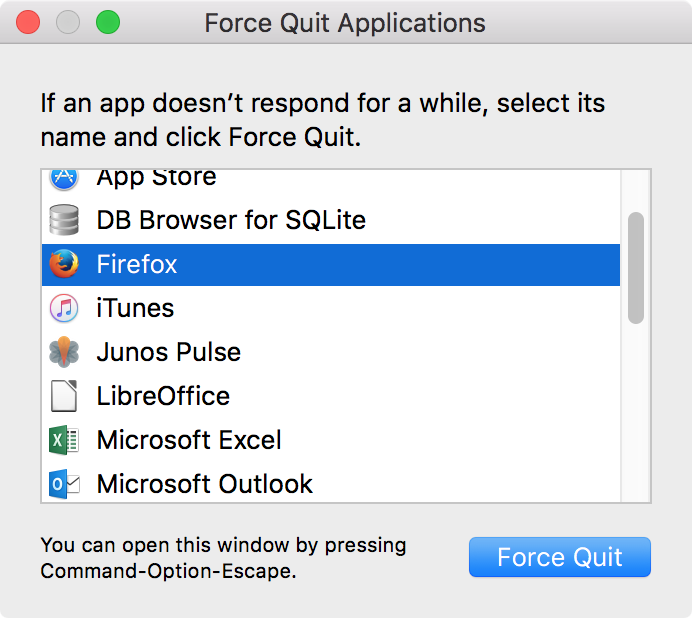 I then restarted Firefox by clicking on its icon in the Dock. The icon bounced a few times and then stopped, so I assumed Firefox was now running. But when I tried accessing it by holding down the command while repeatedely tapping the tab key to cycle through the open applications, it didn't appear. Nor did it show up in the list of running processes shown by the Activity Monitor.
[ More Info ]