Evernote - Clipper has encountered an error
Recently, when I've tried to save a webpage to
Evernote
in the
Brave
web browser, I frequently see the message "Clipper has encountered an error" with "Unknown error occurred. UNK."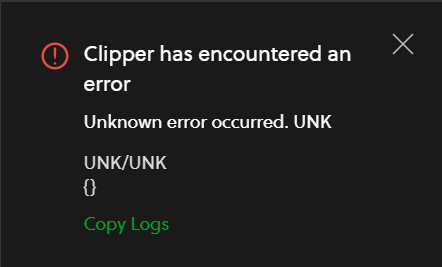 I have been able to save the page by disabling and then re-enabling the Evernote extension in the browser. In the Brave Browser, you can do so by closing the error message window, then clicking on the icon of 3 short horizontal bars at the upper, left-hand side of the Brave window which will display a menu of options. Select "extensions" and then click on the red slider button at the bottom, right-hand side of the Evernote Web Clipper extension to turn it off (it will go from red to gray).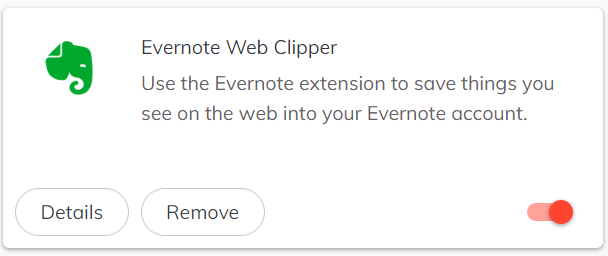 Then click on it again to re-enable the extension. You can then close the Brave extensions tab (brave://extensions). You will then need to refresh the page. After I've disabled and re-enabled the extension when I've seen the error message, I've then been able to click on the icon for Evernote near the browser's address bar and save webpages to Evernote.