Turning Display of Paragraph Markers On and Off in Microsoft Word
If you are seeing paragraph marker symbols, ¶, in your Microsoft Word documents, as in the above example, and want to turn off the display of these markers, which indicate the end of a paragraph, click on Tools and then Options. Under the View tab, you will see Paragraph marks checked. Uncheck that field and click on OK.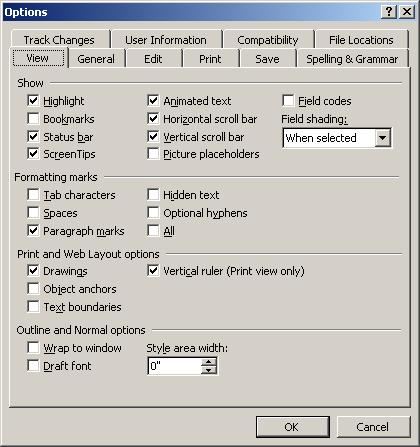 The paragraph markers should disappear from your document.
Reference: