Galatia SIL font for Ancient Greek
If you are writing in
Ancient Greek
in an application such as Microsoft Word and wish to have an
inverted breve
, ̑, instead of a
tilde
,
~
, above a vowel for the
cirumflex accent
for the
perispomenon
or properispomenon of words, the Galatia SIL font will allow you to do so as shown below for the letter upsilon in the Windows
Character Map
program.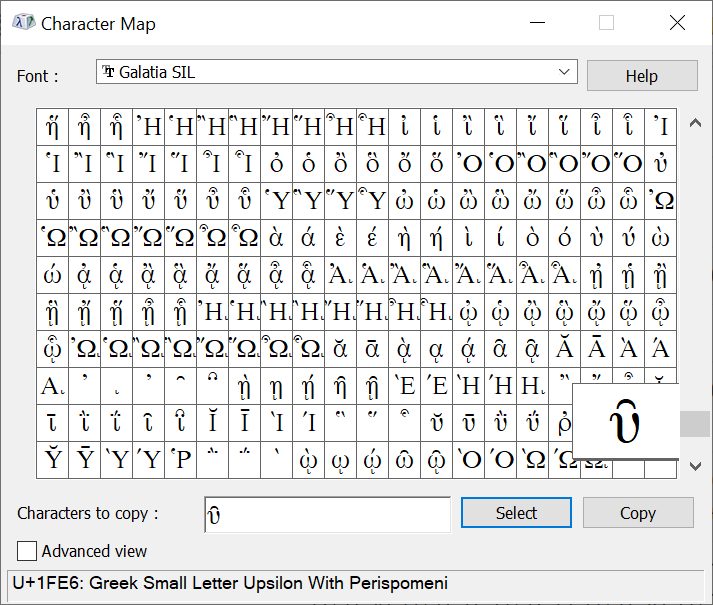 The font can be downloaded from
Galatia SIL
or from this site (
GalatiaSIL-2.1-web.zip
). After extracting the files, on a Microsoft Windows system you can right-click on the two
TrueType
font files, GalSILB and GalSILR, and choose "Install for all users." The font is available under the
SIL Open Font License (OFL)
, which is a "a free, libre and open source license specifically designed for fonts and related software."